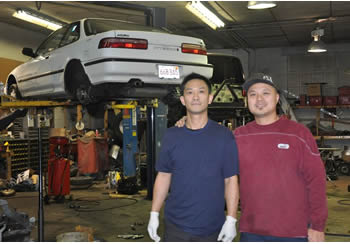 Founded in 2004 by Warren and Albert, Premier Auto Collision has been providing the high quality services in Quincy for more than 7 years. Both of the owners have more than 10 years of experience in automobile repair.
Having a degree in Mechanical Engineering from Northeastern University, Warren has a big passion in automobiles. Before starting his own repair shop, he worked in a car dealer for more than two years, focusing on the performance improvement. His solid background in mechanical engineering and the practical experience has made him an expert in the internal structure and operation of the cars. He is able to diagnose the problem precisely and provide a solution with a reasonable price.
Their mission is to treat people with integrity and provide high-quality car repair services with reasonable prices.The company owns advanced computer diagnostic equipments and maintenance tools. Their high quality services have won a high reputation in the residents in the surrounding area.