Golden Jade is a Chinese restuarant founded in March 2011 in North Billerica. We blends traditional Culinary art with the modern concept of fine dining in an elegant contemporary atmosphere. The sauce is the magic ingredient, which blends the meat, poultry, seafood, or chicken with fresh vegetables to create unique dishes. Each dish is prepared to order.
We select the vegetables full of natural oils, to cook every dish out all let you eat healthy. We are also very conscious attention to diet food - low sodium and mildly seasoned.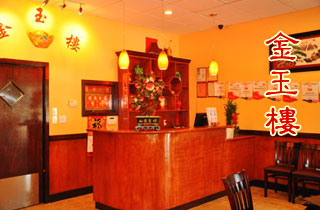 House Special
Happy Family Combinations
General TSO's Chicken
Mandarin Crispy Beef
Mongolian Beef
General TSO's Shrimp
Sesame Chicken
Seafood Delight
Kung Pao Chicken
Kung Pao Chicken
Four Season
Salt & Pepper Shrimp
Pineapple Chicken
Peking Duck
Homemade Roast Duck
Yakitori Chicken
Yakitori Beef
Boneless Chicken Strips
Fried Shrimp
Pepper Steak
Beef with Broccoli
Golden Jade
Phone: 978-667-8888
Address: 131 Boston Road
North Billerica, MA 01862
Website: www.goldenjoyluck.com
Open Hours:
Mon-Sat: 11 am - 10 pm
Sun: 12 pm - 10 pm
Customer Feedback:
Pretty good food and very nice people. We tried this take out place, overall the quality and portion of the food is very good, and the people were really nice.
Healthy choices
Yu Hsiang Chinese eggplant  Price:$7.95
Green bean with house special sauce (spicy or not spicy)Price:$7.95
Steamed Tofu with Tomato  Price:$7.95
Vegetables with rice noodle (spicy or not spicy) Price:$7.95
$2.00 with brown rice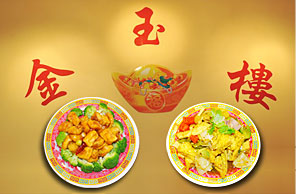 Golden Jade is ranked at 14th of NEW BUSINESS in Billerica Town's Meeting Agenda on 03/21/2011. We are offering online Gift Cards, please click here。