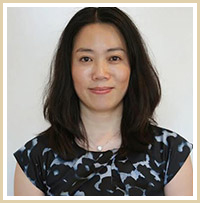 The lowest interest rates, the best service!
Jenny Ye is a professional realtor and mortgage broker. She has many years of experience and holds a MBA degree. She is a senior realtor and mortgage brokers.
Mortgage:

·No closing costs, no points, no attorney's fees
·Free pre-approval
·Various types of loans, the lowest rate, the best quality service
·Provide free credit counseling

Real estate sale:

·Rich market experience and accurate judgment
·Provide free real estate assessment and consultation
·Service Great Boston area, customer satisfaction is our first priority!
中文>>
Real Estate & Mortgage

Jenny Ye
Realtor & Mortgage Broker
Tel:(781) 285-5898
Email:jennyye@gmail.com
Language:English,Mandarin
Wechat QR code:
License No.
NMLS#1326285