Brabant & Huynh LLP comprises a trusted team of lawyers providing the highest degree of professional service.
We are dedicated to putting our clients first and providing them with aggressive representation while making sure they are informed decision makers. We put you first by listening to you and working hard to solve your problem in order to deliver the best possible resolution to your case.
Attorneys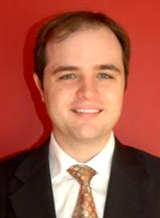 Joshua D. Brabant

Quincy Personal Injury Lawyer, Joshua Brabant focuses on the areas Automobile Accidents, Motorcycle Accidents, Truck Accidents, Work Related Accidents, Slip and Falls, Dog Bites. He also handles Family law matters including divorce, child support and custody.
Education:
Arizona State University: B.A. English (Linguistics); Massachusetts School of Law: Juris Doctorate
Email: brabant@bhlawoffices.com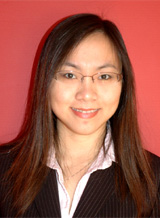 Mai L. Huynh
Quincy Immigration Attorney Mai Huynh focuses on several other areas of law such as Business Law, including Incorporations, setting up LLC, LLP, reviewing leases and represents buyers and sellers in business transactions.
Education:
Northeastern University: BA Finance;
Massachusetts School of Law: Juris Doctorate
Email: huynh@bhlawoffices.com

Automobile Accident
Serious accidents can result in traumatic injuries, substantial medical bills, lost wages, and immense pain and suffering. When a car accident causes serious injuries, the other driver, or his or her employer, can be held responsible. Brabant & Huynh Injury Lawyers will help you obtain the highest compensation in the shortest time possible. Learn More


Slip and Fall
Property owners have a responsibility to provide a safe environment free from dangerous conditions. While a slip and fall accident may seem like a minor event, they can cause serious disabilities and long term pain and suffering. You should consult with an attorney as soon as possible so they can begin to compile your medical records and advise you on your legal rights. Learn More

Adjustment of Status/Green Card
Obtaining an Adjustment of Status can be a difficult and confusing process and it requires a specialized and experienced attorney who can manage and deal with different circumstances. Whether you were here on an F1 student Visa or a B1/B2 tourist/business Visa and married a US Citizen, we will help you obtain your Green Card and Adjust your Status in the shortest time possible. Learn More
中文>>
Auto Accident and Immigration Attorneys
Brabant & Huynh LLP
www.bhlawoffices.com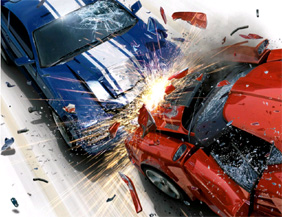 Quincy Law Office
Address: 1354 Hancock St. Ste. 210

Quincy, MA 02169
Phone: 617-934-0913
Fax: 617-934-0914
Dorchester Law Office
Address: 117 Neponset Ave

Dorchester, MA 02125
Phone: 617-288-9400
We speak English, Vietnamese, Chinese and Spanish to communicate with you and serve you.