Welcome to Empire Auction House!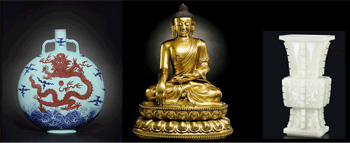 Empire Auction House is a member of the National Auctioneers Association. Our CEO is a member of the London Oriental Ceramic Society and a long time collector and dealer of fine Asian ceramics. We are actively accepting consignments of high quality Asian or other antique and contemporary, art objects including; porcelain, jade, bronze and other metalwork, paintings, jewelry, coins and medals for future sales. We are pleased and excited with the positive response from the collecting community and look forward seeing you at our Gallery or upcoming auction.
To discuss consigning or selling your items, please forward images and other information to consignments@EmpireAuctionInc.com, visit us at our gallery at 166 Lincoln Street Boston, MA 02111 or contact us at 617-936-3128.
Empire Auction House: Terms & Conditions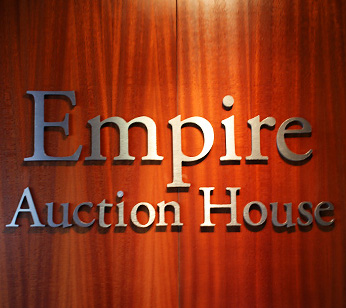 All properties offered and sold through Empire Auction House shall be offered and sold on the terms and conditions set forth below. By bidding at the auction, whether present in person or by agent, by absentee bid, telephone, internet or other means, the buyer agrees to be bound by these terms and conditions...
Empire Auction House
Address:
166 Lincoln St.Boston MA 02111
Phone:
617-936-3128
E-mail:
Info@empireauctioninc.com
Website:
www.empireauctioninc.com
Consign Your Property With Us
Empire Auction House is accepting consignment year round, and will hold auctions on a regular basis.
Read More >>
See Our Live Auctions Online