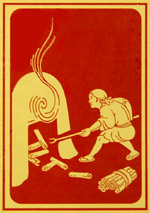 Welcome to Great Taste Bakery & Restaurant!
Great Taste Bakery & Restaurant is located in Boston Chinatown. It is a typical Hong Kong styled restaurant. It serves Chinese tea, dim sum, cakes, desserts, rice soup, rice noodles, noodles, hot pots, sea foods and woks. Since the grand opening 2 years ago, Great Taste Bakery & Restaurant is the favourite dinning place for nearby customers.
Mr. Chen, the owner of Great Taste Bakery & Restaurant has strong customer oriented business concept and is always seeking for perfection. He said, pursuing beautifulness is human's nature. We are trying to provide our customers the foods that are both delicious and beautiful.
The baker of the restaurant, Chef Limin Chen, is from Hong Kong. He has rich experiences in making desserts and cakes. He started learning from a professional baker from Guangzhou Baitiane Restaurant. He has been in the US for 12 years and is good at making all kinds of cakes and desserts. The restaurant offers freshly baked cakes. All bread is baked in the same day, and cakes are refrigerated no more than 48 hours. Fruits are also freshly picked. The restaurant catering birthday cakes, wedding cakes and big cakes for such as company celebration (order 48 hours in advance). All cakes can be customized with different flavors according to the requirements of customers.
In order to meet the needs of working people at early moring, we provide early bird breakfast at 6:30 every morning. Customers can choose from different breakfast menu accoding to their taste.