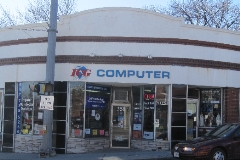 ICG Computer founded in 1992, has been in Boston area since 1996. We offer new and pre-owned products and service of computers and networks at discount price for home, business, education, health and etc.

We provide computer systerms, laptops, monitors, software, hardware, and other computer accessories. We also provide TV, cell phone, and MetroPCS. We buy and repair your electronics. Especially, we provide personalized computer configuration and network installation according to your special requirement.
Customer satisfaction is our goal! Please call us now!

Services
• We Sell: desktops, laptops, MetroPCS cell phone,computer monitors, power supply, memory, hard drives, motherboard, printers, TV, MP3 player,iPhone...
• We Repair: free check up for your system, dust clean & tune up, Data recovery diagnosis, TV/monitor/electronics repair...

• Customize Service: desktops, laptops, and other PDAs...
• We Buy or Trade-In: your computers, or upgrade your computer systerm.

• We provide on-site service for both home and business. Please call for details.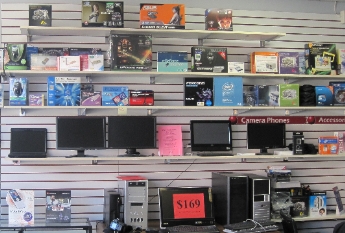 中文>>
ICG Computer
Address: 358 Boylston Street
Brookline, MA 02445
Phone: 617-738-5289
Fax: 617-738-5291
Email:

sales@icgcomputer.com



Website:

icgcomputer.com



Business Hours

Mon, Wed, Fri: 9:30am - 6:00pm (EST)
Tus, Thu: 9:30am - 7:00pm (EST)
Sat: 11am - 4pm (EST)
Close on Sunday and Major Holidays.

Note: Store pick up inventory and prices vary. Please call before pick up.


Quick Links