Sarunna Jin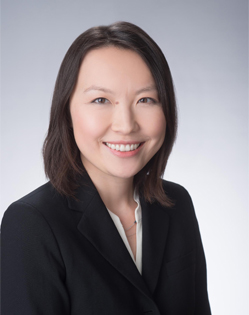 Sarunna Jin has over 8 years of experience in Wills, Trusts and other estate planning matters. She employs a variety of estate planning tools to protect individuals and families.

Sarunna has extensive experienced in probate and trust administration as well as Special Needs Planning, Elder Law and Medicaid Planning.

She is a member of the Massachusetts and the New Hampshire State Bars. Sarunna is a member of the Elder Law, Estate Planning and Probate Section of the New Hampshire Bar, New Hampshire Women's Bar Association, New Hampshire Estate Planning Council.

Before joining Ambrogi Law Office, Sarunna was an associate at law firms in the Manchester and Boston areas. She received her B.A from Washington University in St. Louis and J.D. from University of New Hampshire School of Law (formerly Franklin Pierce Law Center).

Sarunna lives in the Manchester area with her family and speaks fluent Mandarin Chinese.
We offer assistance in areas including:
Wills & Trusts
Probate & Trust administration
Elder Law & Medicaid Consultatio
Sarunna Jin, Esq
Ambrogi Law Office
Address:
400 TradeCenter, Suite 5900, Woburn MA 01801
722 Pine St., Manchester NH 03004

Phone:
603-782-3021
Fax:
603-782-3019
E-mail
sarunna@ambrogilawoffice.com
Website:
www.ambrogilawoffice.com
We strive to provide our clients with top quality, personalized and compassionate service to meet their unique needs.
Please call or email us for a consultation.
About Ambrogi Law Office
Founded in 2011, Ambrogi Law Office located in Manchester, NH offers client-focused, personalized Estate Planning and Elder Law services. Whether your situation is relatively simple or extremely complex, our top priority is to work with you to make sure that you are confident that you and your family are prepared for the future.

We believe that a well-crafted and comprehensive plan should be a part of everyone's financial planning. Regardless of your asset level, these basic documents will protect yourself and your loved ones from unnecessary court intervention and expense. We take the time to get to know our clients and understand their concerns. We know that every family is unique and we provide affordable, customized service to each individual client.